Katie Dalton looks at preparations for the new Welsh Government grant for homelessness and housing-related support.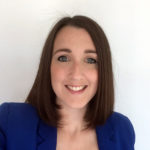 It is six months since the Welsh Government's draft budget announcement and commitment to ring-fence homelessness and housing-related support funding. Since then, a small steering group has been established to help officials to deliver a co-productive approach to developing ministerial advice on the new Housing Support Grant (HSG).
Work streams have been established to respond to the Wales Audit Office recommendations regarding the distribution formula and the funding of learning disability services. A new outcomes framework, linked to the Wellbeing of Future Generations Act, is also being developed to sit across both the HSG and the Children and Communities Grant.
Engagement events
Cymorth Cymru have been working with the Welsh Government and other partners such as Community Housing Cymru and the Welsh Local Government Association (WLGA) to organise three HSG engagement events in Llandrindod Wells, Llandudno and Cardiff. During these events we heard from 150 people who work for third sector support providers, housing associations and local authorities in Wales.
Attendees agreed that the grant should focus on two elements: preventing and alleviating homelessness; and supporting people to live safely and independently in their homes and communities. The HSG was seen as a good opportunity to bring together Supporting People planning processes and homelessness strategies to provide a more coherent, strategic approach. There was also a lot of support for involving people who use services in the planning and design of services.
People felt there was a need for a variety of services, including fixed site and floating support, early intervention and prevention services, crisis intervention, Housing First and long term, low level support for people who have chronic issues. Many highlighted the importance of being psychologically informed and how strict time limits on support can hinder long term recovery and stability – there were calls for more flexibility to respond to people's changing needs and circumstances.
Attendees said that people accessing the service should have a housing need, but recognised that a wide range of factors affect people's ability to maintain accommodation. They called for the new grant to be more flexible and enable providers to deliver a wider range of activities that contribute to this objective.
There was broad support for regional working, but questions still remain about how this can be done more effectively across Wales. Multi-agency collaboration with health, police, social care and probation was seen as critical and people advocated for stronger links with Regional Partnership Boards, health boards, substance misuse area planning boards, and Violence against Women, Domestic Abuse and Sexual Violencestrategic boards.
Next steps
The Welsh Government and the HSG steering group will be analysing the feedback and identifying areas where there is a clear consensus, as well as issues where further, targeted engagement may be required to establish a way forward. There is likely to be further engagement with the sector in the summer, with a public consultation on the new guidance planned for the autumn, before it is published in early 2020.
Listening to people who use services
As well as speaking to people who deliver services, Cymorth organised three events to listen to the views of people who have used services. Approximately 100 people attended the events in Carmarthen, Rhyl and Cardiff, where we posed a series of questions including 'What matters to you?', 'What worked well?' and 'What needs improving?'. In addition, more than 80 people have responded to an electronic survey. We plan to publish a report in the next two months but here are some of the emerging themes.
What matters to you?
People talked about having a roof over their head; being able to live independently; safety, security and stability; family, friends and community; help with financial issues; access to social, recreational, volunteering, education and employment opportunities; mental health; and support for substance misuse issues.
They said there were lots of things that support services had done well, providing compassionate, flexible, person-centred support that helped people to manage their finances, challenge the system, improve their mental health and access opportunities. However, there were also things that needed improving, such as awareness of services, time limits on support, the lack of move-on accommodation, access to mental health and substance misuse services, communication and consistency.
The overwhelming theme from these events was the importance of being treated with compassion, dignity and respect. Regardless of what form the HSG takes, the following comment from someone who currently uses services should be at the heart of it:
'To be treated as an individual with respect and dignity. To be listened to with empathy. To be able to have a voice.'
Katie Dalton is director of Cymorth Cymru